Dissolvers and mixers proLAB
Dissolvers and mixers proLAB are an extension of the PENDRAULIK / DISPERLUX range with special executions in the area of foaming (cooperation with the FOAMAT system) and control – archiving, resepture modes and additional on-line measurement of parameters such as current, torque, temperature, pressure and in the near future also viscosity measurement.
We also design and manufacture special laboratory disolvers – single-drive with oscillation function, dual-drive and planetary for masses with increased viscosity. All these devices can be made as vacuum devices.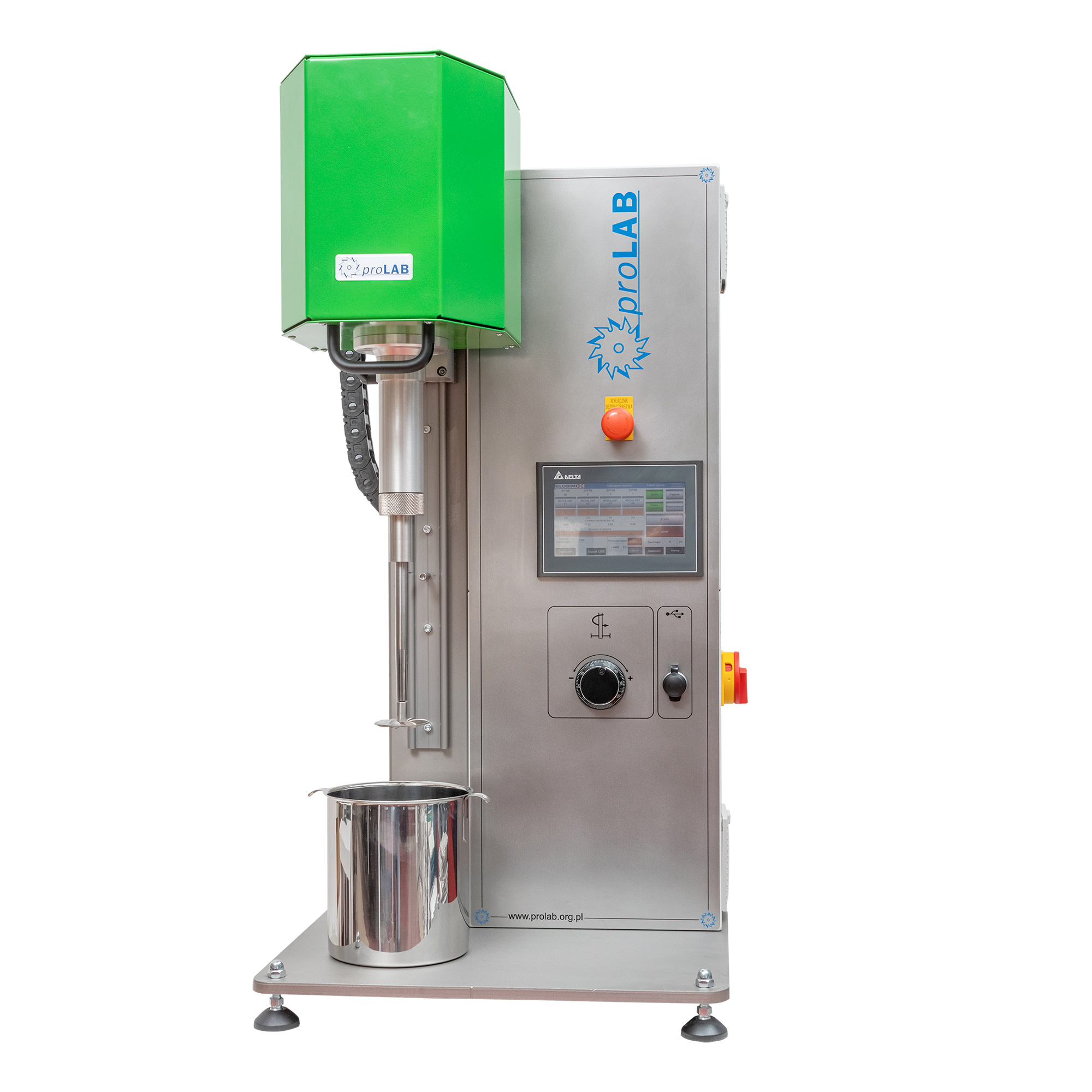 The GREEN laboratory dissolver is an effective device for dispersing, mixing, dissolving and distributing solids in liquids with a recommended capacity of up to 3 liters.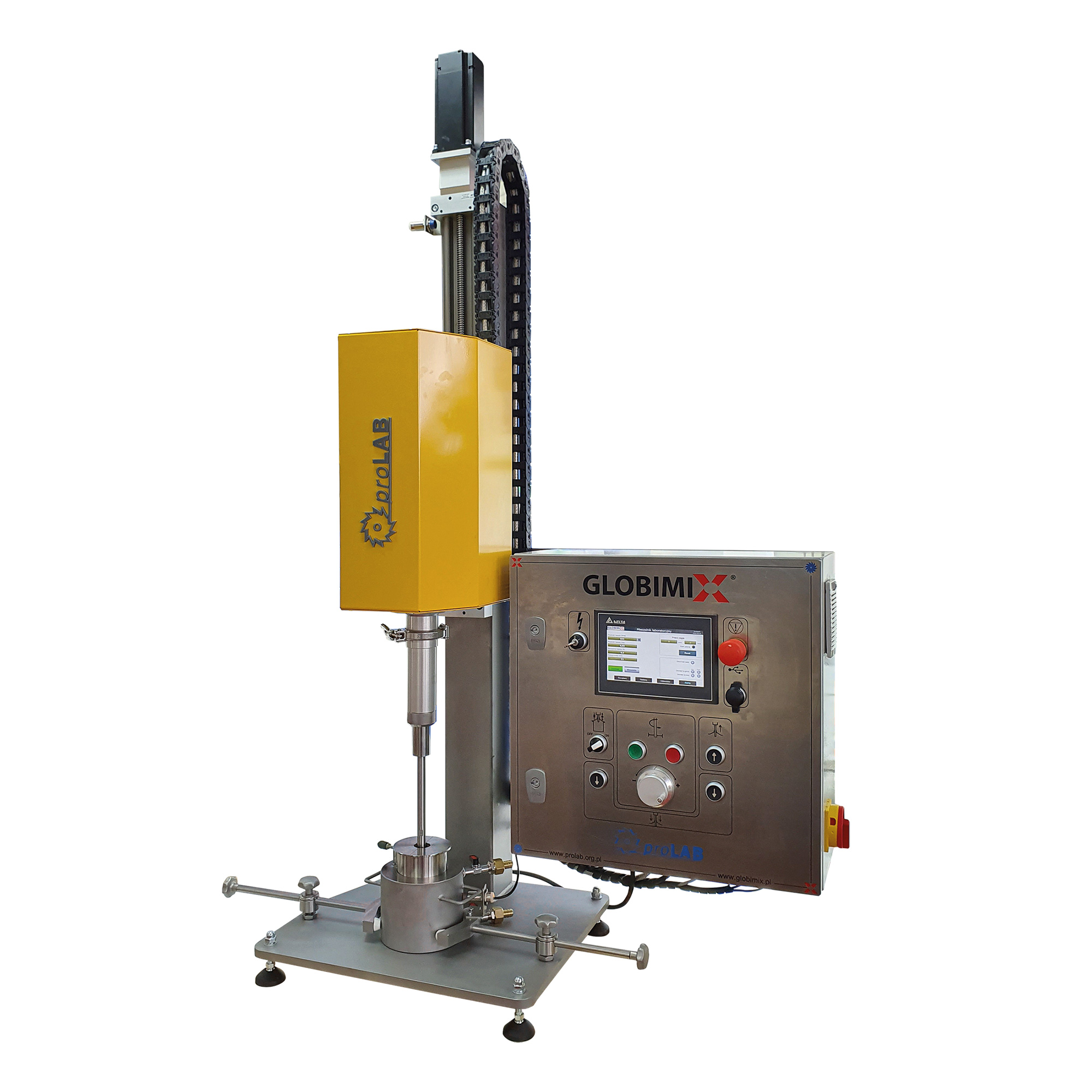 The GREEN model is distinguished by its compact dimensions, allowing it to be placed in the fume hood, and by the motor power of 0.55 kW.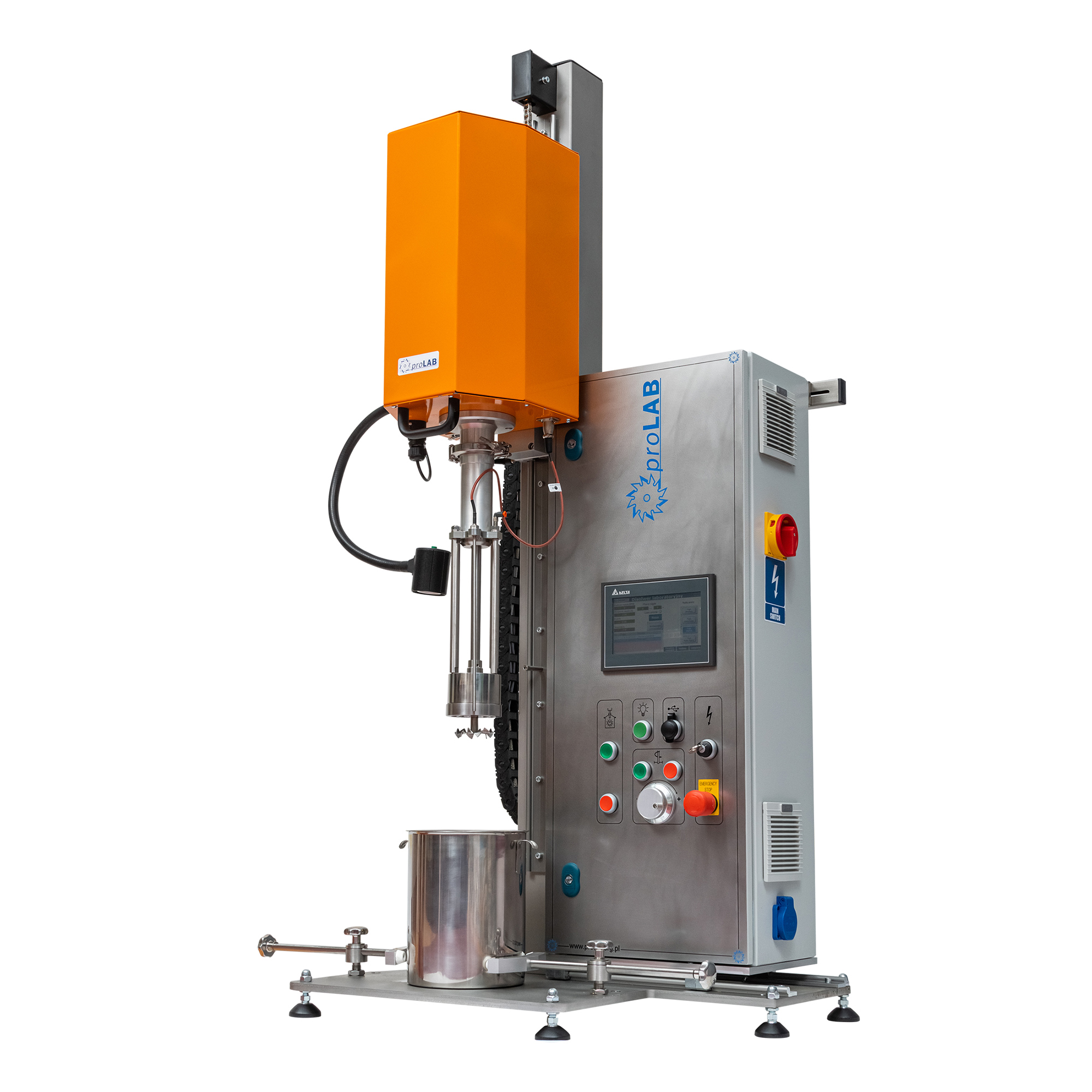 The ORANGE model, as an alternative to the YELLOW one, is designed for products of higher viscosity.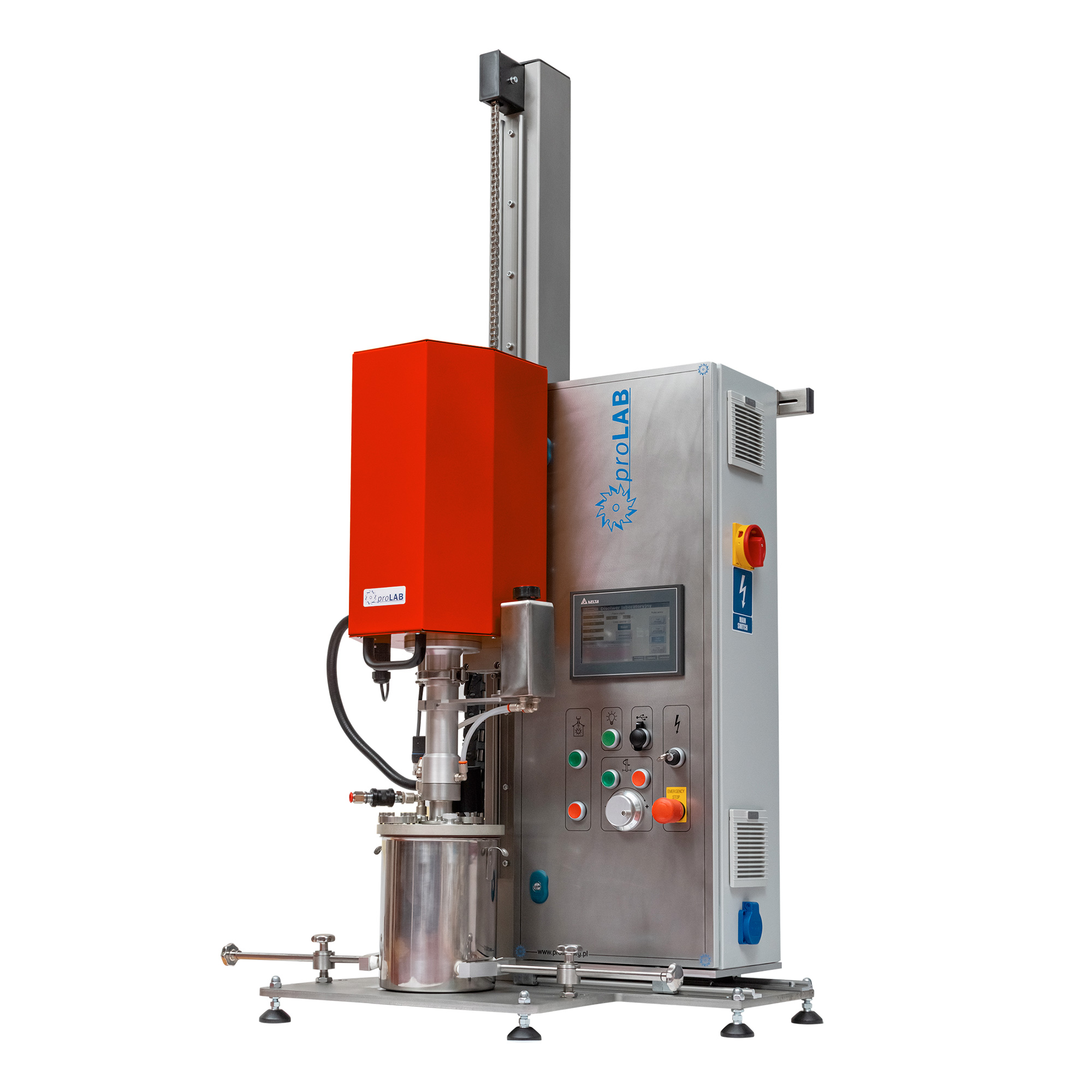 The RED model is intended mainly for larger samples.